austria
VIENNA
HOTEL IMPERIAL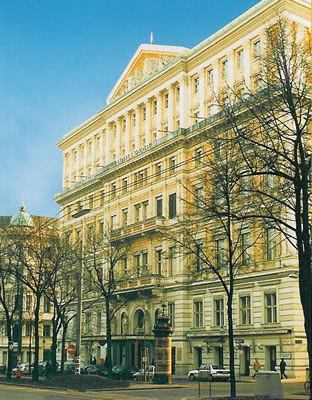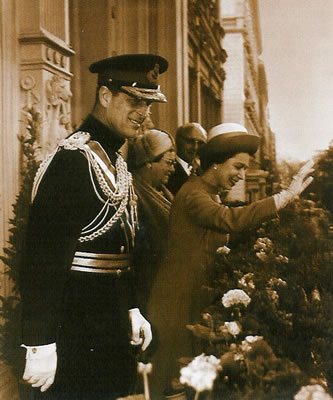 Austria's capital city is famous for music, palaces and cakes. But it also offers a tempting array of places in which to lodge. Which to choose? When in doubt, one practical stratagem is to lay one's own head where the crowned heads of Europe lay theirs. Thus my first picture – which will stir the hearts of all those of our British readers possessed of a patriotic turn of mind. It shows Her Britannic Majesty waving to the crowds from the balcony of her suite at the Hotel Imperial in Vienna. Having just myself stayed at this same hostelry, I can understand why the Queen is looking so very happy. For the Imperial is a wonderful hotel.
Built in 1863 as a palace for the Duke of Württemberg, this grand classical pile on the city's Ring was transformed into the Hotel Imperial for the World's Fair of 1873. Since then the great and the good have been stepping into the gorgeous splendour of its entrance hall and crossing its marble floors, pausing only to wonder whether the crystal and gilt chandeliers above their heads were perhaps even larger than those in their own palaces. They will certainly have felt at home on the main staircase to the first floor. When you stay at the Imperial, be sure to use it at least once.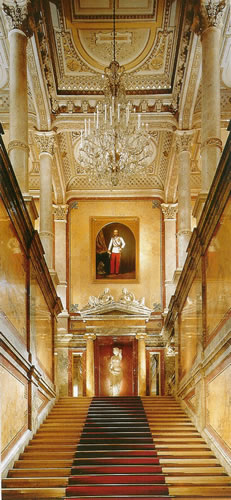 Presided over by a life-size portrait of Emperor Franz Joseph, it is without doubt the grandest means of ascent and descent I have ever encountered in an hotel. I am not much given to stairs when a lift is available. But, since my room was on the first floor, I could not resist walking down this architectural masterpiece quite often. Each time I did so, the role of Emperor appealed a little more.
I had to make a conscious effort to ensure that my apartment did not encourage these delusions of grandeur yet further. It could easily have done so. Room 115 was an 'Elisabeth suite' and therefore 1,344 to 1,517 euros a night for two (according to season), breakfast extra. Being on the piano nobile, its ceilings were fifteen feet high – a height which imparted a considerable sense of grandeur to its air-conditioned chambers. From the proper hallway, doors opened into the bathroom, the separate loo, the walk-in wardrobe and the sitting room. In the last was plenty of space for a writing desk of ample size, two fauteuils and a sofa – all in the Louis XVI style. The walls were covered with silk damask of gold and the floor with thick carpet of green. A Spanish lady in her Sunday best looked down from a decent 19 th century oil painting. Large sliding doors – panelled and mirrored – opened onto the spacious bedroom.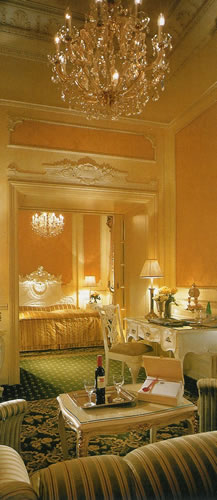 Classical plasterwork decorated both rooms and both were lit with handsome chandeliers of crystal. These could be dimmed, a facility so totally admirable it should be copied in every hotel room throughout the world. Because the table lamps were also dimmable, I was able to create in the evenings an atmosphere of delicious restfulness. From the vast windows were views of the neighbouring concert hall – the venue of those famous concerts of Strauss music which are broadcast across Europe each New Year's Day.
Two small items must also be mentioned: the long chromium shoe horn and the sewing kit. The former (an instrument too often absent in grand hotels) was solid and easy of use; and the latter – in a white purse with gold lettering – was quite the prettiest sewing kit any hotel has ever provided for me. Such matters are not trivial: they indicate attention to detail, and it is attention to detail which separates the great hotels from those which are merely good.
Happily settled in this fine billet, I sallied out – this being Vienna, after all – for my afternoon cake. I could have had this in the pretty (but rather busy) Café Imperial on the ground floor (where I was later to breakfast on excellent onion omelettes, croissants and apricot jam), but instead I did what I recommend you to do. Off the main hallway is a lofty hall – another of the Imperial's spectacular riots of coloured marble – which is used as a quiet sitting room. Here I settled in a chair of regal proportions and had a friendly waitress bring to me a glass of iced coffee, a dish of ice cream and a slice of strawberry tart. Delicious.
Then it was off to look at a few priceless works of art in the city (Rubens on this occasion) before returning to room 115 for a soaking in my brown marble bathroom before dinner. Suitably suited, I nodded to Emperor Franz Joseph on my way downstairs. It occurred to me once more that the Imperial was making me feel quite imperial.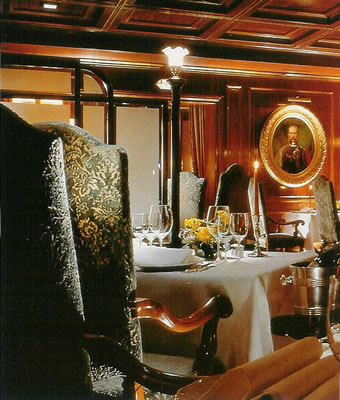 In the Restaurant Imperial – an intimate, panelled room of warm colours, sparkling glassware (Riedel, Vinum range), polished silver and waiters in tails – I sat in my high-backed armchair and listened to the tunes of the pianist. They were from 'Cabaret', and thus provided a pleasing tingle of decadence. A single orange candle burned in the candlestick on the white tablecloth. The style of service is properly formal and the style of food is Viennese/French. I noted that, even amidst all this opulence, I could have chosen to have a 3 course set meal for the relatively modest sum of 56 euros. Instead, I chose 4 courses from the carte (87 euros).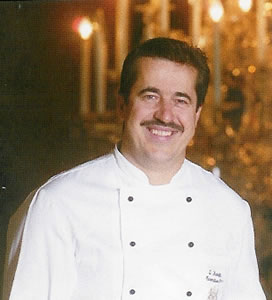 First from Chef Siegfried Kröpfl's kitchen was a dish of astonishing brilliance. Carpaccio of beef with Parmesan ice cream was simple, direct and quite wonderful. The beef was beautifully tender and full of taste. On top of the slices of meat the scoop of ice cream sat in a crisp basket, itself flavoured with the cheese. Each element was of the highest quality, and the trio sang in perfect harmony. Next came a cold foie gras tart, well-partnered with sour cherries. Here, as throughout the meal, presentation was of a high order. My meat course was tender rack of lamb in a mustard crust, carved by the table, and my conclusion was a vanilla-semolina pudding with an intriguing Campari sorbet.
Prices in the cellar run from a local white at 29 euros to 1988 Pétrus at 1,250 euros. In between, the list circumnavigates the globe to good effect. Lovers of first growth clarets might care to choose between 1996 Lafite (750 euros), 1981 Haut Brion (340 euros), 1988 Margaux (470 euros) and 1990 Mouton Rothschild (430 euros). Other bottles to catch my eye were, from Italy, 1999 Tignanello (126 euros), from Australia, 1997 Elderton shiraz (64 euros), from Argentina, 2001 Quimera (74 euros) and, from California, 2000 Opus One (390 euros). Sommelier Uwe Reithner brought me a 2003 Grüner Veltliner with some sherbet and vanilla, made about 15 miles from Vienna (Gerhard Markowitsch, Alte Reben – 41 euros), and a spicy, tannic Italian which needs another five years (1997 Brunello di Montalcino, Talenti – 104 euros).
Whether you go to Vienna for the music, the palaces or the cakes, or for all three, you should head for the Hotel Imperial. There you can saunter down the staircase and dream the harmless dreams such surroundings inspire. After all, don't we all deserve to feel like an emperor (or an empress) for a few days?
---