UNITED STATES
CALIFORNIA
SAN FRANCISCO
RESTAURANT RN74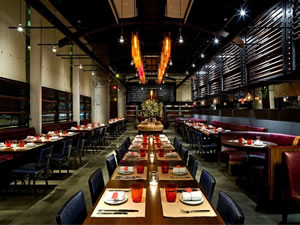 The route nationale 74 is a road through Burgundy. I have little memory for such numbers, but I suppose that I must have driven the Royce along this road many times, on my way to another of those Michelin-starred meals which punctuate my progressions through La Belle France. It certainly makes a good name for a restaurant in San Francisco. But it did raise my expectations. There simply had to be an impressive wine list. And so there was – one of the most remarkable lists in California. Burgundophiles among you will know just how good, when I tell you that it included 1962 Romanée-Conti, which you could enjoy by parting with the sum of 15,545 dollars. And yet I still concluded that the chief glory of RN74 is its staff.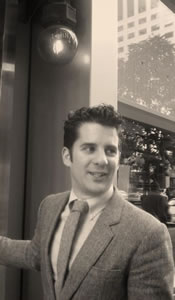 Still, let me admit at once that this sort of restaurant and wine bar is not usually my sort of thing, even though it is part of the gastronomic empire created by the brilliant Michael Mina. Located on the ground floor of the 58-storied Millennium Tower, it is hugely popular with affluent, younger San Franciscans. It is therefore busy and noisy. Its large space has an arched ceiling, polished concrete floors and glazed brick walls, and its décor has a railway theme, with signals, an 'arrivals and departures' board and napkin rings like tickets. I normally select places which are quieter and less crowded. Nevertheless, I awarded my first gold star within seconds of my arrival.
For reasons with which I will not bore you, I had confused my dates. I was a day early. Unaware of my mistake, I began to insist that I had a reservation. Then I realized that I was in the wrong. Oh dear. But there was no need to worry. For along came the knight in shining armour. Allow me to introduce you to the Assistant General Manager of RN74, Mr Charles Bililies (pictured). Along with the unflappable young lady at the reception desk, he sorted out the mess with scarcely a raised eyebrow, and soon I was sitting at exactly the table I would have chosen for myself. And throughout the evening he ensured that everything proceeded with a level of unruffled efficiency which it was a joy to experience. I predict that this young man will go far.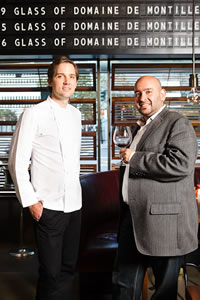 Happily settled on a banquette of dark red leather by my small wooden table, I could now scan the massive wine list. The Wine Director, Rajat Parr (pictured, with the Chef), has assembled a collection which includes all the grandest names There are 30 Montrachets (including the 1973 DRC at $6,400), 20 Bonnes Mares (including the 1934 Georges Roumier at $10,500), 30 sweet German wines and 15 clarets from the legendary 1961 vintage (with Margaux and Palmer both at $2,400). But there are also lots of half-bottles, wines by the glass and "off the path" sections of good, but less well-known burgundies. From these reasonably priced bottles sommelier Joseph Catalino brought me a 2007 bourgogne rouge of simple style and typical red fruit (Hubert Lignier - $84).
Another word needs to be said about the service. Despite the pressure upon them, the waiters – in open-necked, check shirts – performed their duties properly and with good humour. They found time – another gold star – to put out a new napkin, when I left the table for a moment.
The food of Executive Chef Jason Berthold (pictured, with Rajat Parr) is straightforward and is served in generous portions. An opening plate of perfectly grilled sardines was certainly the star of the show for me. Beef carpaccio came with charred scallions and red wine salt. Duck breast was pink and tasty. I finished with a blackberry mousse, with peaches and peanut butter ice cream. (Allow $65 for four courses.)
As Mr Bililies saw me safely into a taxi, I felt that I had enjoyed a good evening, travelling on RN74.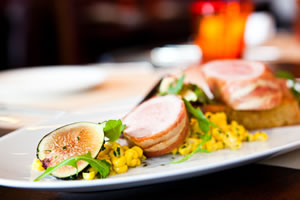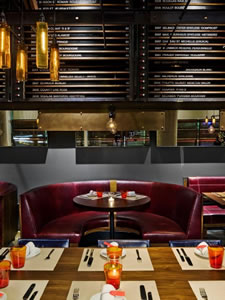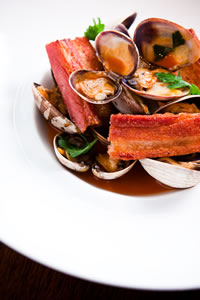 ---
ADDRESSES
RN74
301 Mission Street (between Fremont and Beale), San Francisco, California 94105, U.S.A.
Telephone +1 415 543 7474
Email: reservations@rn74.com
www.michaelmina.net/rn74
Closed: lunch Saturday & Sunday