United Kingdom
ENGLAND
Somerset
BATH
THE BATH PRIORY HOTEL
A Relais & Châteaux property
If you love fine architecture, you will need no prompting to visit Bath, which is without doubt Britain's most complete and most beautiful Georgian city. But you might perhaps need a nod and a wink to point you towards the wonderful Bath Priory Hotel. For it is slightly out of the centre. Indeed, if you dislike long walks with the vehemence with which I dislike them, you will need taxis to take you to the Abbey, the Pump Rooms and even the (much closer) Royal Crescent. So why should you choose the Priory? Well, its position enables it to offer two significant benefits. First, it has a substantial car park. This sounds a little prosaic, but, believe me, in a city where the authorities seem to take a perverse delight in making life extremely difficult for the motorist, it is not. I have not yet driven the Royce to Bath – but, when I do, I will be happy to park it safely at the Bath Priory. The other significant advantage is to be found at the back of the property. It is the garden.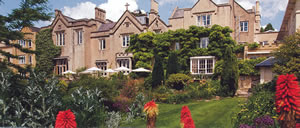 And what a garden it is. Four of the loveliest acres in the land: the essence of Englishness in lawn and tree and shrub. Nothing here is vulgarly spectacular. Everything here is serenely harmonious. I sat on the terrace overlooking this modest marvel. All around feathered musicians competed to outdo each other's melodies. And I suddenly realized that the only sound I could hear was the birdsong. In a town as busy and crowded as Bath, this was luxury indeed.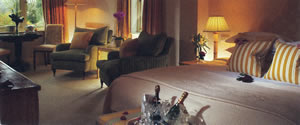 Early 19th century Gothick is the style of the main house, built in 1835 of Bath stone. To this handsome villa – by turns a private house, a prep school and a hostelry – have been added various additions in keeping with the original. The result is an hotel of 31 bedrooms – each with the name of a flower or plant. Mine on the first floor was Lobelia (I am told lobelia is a flowering plant with 400 species, but I fear I could not distinguish one from a dandelion.) Classified as a 'premier deluxe', this was £325-£430 a night, bed and breakfast for two, according to season. It was light and comfortable, and – in common with every part of the hotel – was furnished in restrained good taste and was immaculately maintained. Its windows overlooked the garden and therefore afforded a view of which I did not tire.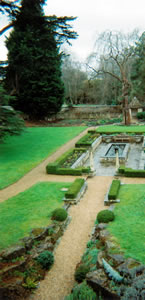 A small hallway had doors to the bedroom and to the bathroom. The former was a pleasing size – I judged about 12 feet by 17 feet – with light striped wallpaper, a beige carpet, pieces of period style furniture in polished mahogany and a sofa in light green damask. On its walls were engravings of lions. Four table lamps and three spotlights provided restful and effective lighting. The bed had been made beautifully soft at my request, and there were two other features which particularly pleased me: the provision of tea-making facilities and the presence, in the fitted wardrobe, next to my private safe, of an iron and an ironing board. (To be able to restore a pristine finish to the front of my shirt before I descend for afternoon tea is very important to me when I am staying in an hotel.) In the bathroom – a chamber with much grey and white marble – were Molton Brown toiletries, a loo, one wash basin and a large bath tub.
I mention tea downstairs, because the Bath Priory has two lovely public rooms and you should be sure to use them for tea. The more intimate is the library, but I preferred the grander sitting room, with its yellow walls, abundance of plump sofas, petit-point cushions, stuffed owl and seriously good paintings. These last are part of the collection of Andrew and Christina Brownsword, who have owned the hotel since 1994. They include a magnificent portrait of a lady and her two grand-daughters by, if my art historian's eye was working properly, the famous Hungarian-born society portraitist Philip Alexius de László (1869-1937). Were I given to such vulgar feelings, this is a painting I could covet very seriously. As I looked upon it, along came the charming resident manager, Caroline Browning, so I prevailed upon her to join me and Anca Harlow, the Restaurant Manager, for a photographic portrait, which I now present to you. (Caroline Browning is in the centre.)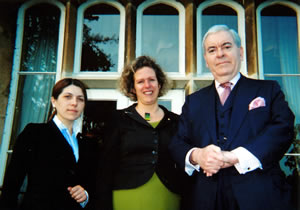 After such afternoon pleasantries (which could have included a dip in the heated swimming pool in the hotel's swish new spa, but I am not one for physical jerks), I prepared myself for dinner, donning my usual starched collar. The restaurant does not require such efforts of its guests, sadly, and some of my fellow diners were a sorry contrast to the smartly dressed members of staff. (Will the sartorial tide ever turn? I do hope so – and before I shuttle off this mortal coil.) Of the two dining rooms, the smaller is the prettier and more atmospheric, with its mixture of banquettes and chairs and more of the owners' paintings. I sat in the window with a supportive armchair. Before me was fine white napery and sparkling Riedel glassware.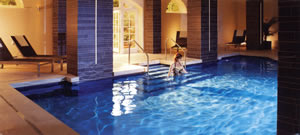 When I was previously at the Bath Priory, many years ago, the wine list was a sorry and inadequate document. Now it is very impressive, indeed. And I believe much of the credit for this transformation must go to the Head Sommelier, Guillaume Gorichon. He presides over a list which spans the world and offers 478 bottles of dry wine, 43 bottles of sweet wine, 16 halves, 8 magnums and 2 jeroboams. (Yes, I did count them.) 16 wines are available by the glass. Prices range from £25 for a 2009 Vin de Pays d'Oc chardonnay to £1,350 for the 2004 DRC Richebourg. Any list with 5 dry German Rieslings has my approval, but these are some of the other bottles which caught my eye (you will notice that the prices are not outrageous): 1983 Dom Pérignon (£375), 2008 Planeta chardonnay (£58), 2000 Luce (£145), 1996 Sassicaia (£255), 2002 Dominus (£245) and 1998 Grange (£525). It is good, too, to see some of the top clarets from good vintages: 1978 Lafite (£595), 1985 Cheval Blanc (£795), 1988 Ducru Beaucaillou (£225), 1990 Latour (£1,295) and 1996 Margaux (£996).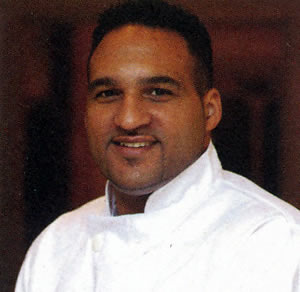 The Executive Head Chef is Michael Caines (pictured), the famous holder of two Michelin stars who manns the stoves at Gidleigh Park in Devon. The Head Chef at the Bath Priory is Sam Moody. I found his cuisine to be complex, prettily presented and highly successful. Three courses from the carte are £75, and the two tasting menus are £90 and £100. My opening langoustine cannelloni, with sauce vierge and langoustine bisque, was subtle, delicate and aesthetically pleasing on its round glass plate. A lot of work had gone into the following plate of rabbit – and it was work with a purpose, for the loin, rack, offal and confit leg combined to delicious effect with crispy ham hock, pease pudding and mustard jus. The main course of rosé veal was equally appealing to this carnivore, who liked the combination of pink meat and sherry sauce. I can seldom resist a hot soufflé, and this one of prune and Armagnac was not resisted. But it was my second pudding which turned out to be the star of the whole meal – a confection based upon glorious forced rhubarb from Yorkshire, with a crumble, a mousse and pieces of poached rhubarb set off with ginger. Brilliant.
Assistant sommelier Alexandre Hristov brought to me one of the German rieslings – the bright and perky 2009 from Dr Loosen in the Mosel (£26) – and a dense, damson-laden 2010 carmenere from Chile, which opened up majestically after its decanting (William Cole, Columbine, Colchagua - £30).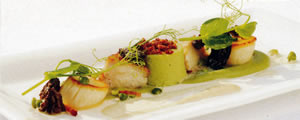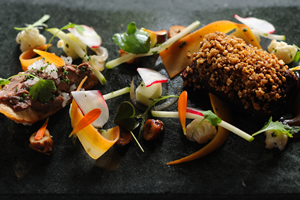 Breakfast the following morning was served in the larger dining room. From the buffet I secured fruit salad, brioche and corn flakes. The kindly waitress brought to me hot toast, pots of coffee and my usual tub of ice cubes. She also brought, by prior arrangement the night before – a lovely piece of poached salmon. I do so like fish at breakfast, and this was of the finest quality.
With its exquisite garden, its comfortable apartments, its fine kitchen, its impressive cellar, its wonderful paintings, its high level of service and, yes, its car park, the Bath Priory Hotel offers a luxurious and restful base from which to enjoy the marvels of Bath.
---
ADDRESSES
THE BATH PRIORY HOTEL
A Relais & Châteaux property
Weston Road, Bath BA1 2XT, England.
Telephone +44 (0)1225 331922
Fax +44 (0)1225 448276
Email: mail@thebathpriory.co.uk
www.thebathpriory.co.uk
Double rooms from £210-£300, including breakfast, according to season
Ask about special offers and packages
Reservations can also be made through Relais & Châteaux – telephone 00 800 2000 0 02
www.relaischateaux.com