UNITED STATES
CALIFORNIA
SAN FRANCISCO
RESTAURANT GARY DANKO
There are some restaurants which just ooze an atmosphere of enjoyment. It spills out onto the street and makes passers-by smile. Gary Danko has created one of these remarkable places in San Francisco. He comes from New York, but he has captured the pleasure-seeking spirit of the City of St Francis so perfectly that his dining room is always packed and, since he opened his eponymous restaurant in 1999, his shelves have filled with award after award. As I walked in through the door at 800 North Point a wave of happiness hit me like the blast of heat from a furnace. "Golly," I thought, "this is a place where people are having a good time." They were. And so did I.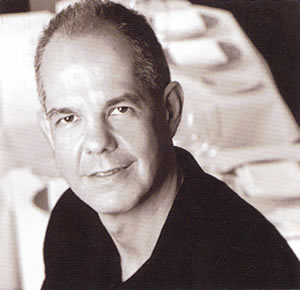 Part of the reason for this is Mr Danko's approach to cooking. He describes his cuisine as French, Mediterranean and American, with seasonings and techniques from Asia and India. I would prefer to put it more simply: he loves what works. Of course, he uses only the finest ingredients, but he is driven by the principle that each plate should be accessible and enjoyable. This means that there are no silly experiments at the expense of his customers' palates. Every dish sounds delicious. Indeed, I have seldom encountered a menu on which so many (perhaps all?) the offerings were instantly appealing. One knows that the execution of all of them will be first class, so there is a lovely sense of anticipation as one makes one's choice. Another flash of brilliance is to serve all the food on simple white plates. No crockery – no matter how expensive or eccentric in shape – displays good food better than plain white porcelain. (I confess that I am tired of pieces of wood and shafts of slate under my food.)
The room, which seats 75, is full of polished wood and warm colours. The napery is as it should be – white. The glassware is a mixture of Riedel and Schott. I sat at a corner table on a banquette and was looked after with friendly charm by the captain from Dublin, Seamus Mullhall. Given that the room is both busy and buzzy, I was impressed by the calm professionalism of the service – a tribute, surely, to the Restaurant Manager, Matthew Moffitt.
I had (with one change) the 5 course tasting menu at $104 and a wine pairing at $69. For food and drink of such high quality, I thought these prices exceptionally friendly. The first course was crispy farm egg with white polenta, mushrooms, frisée and pancetta. (You see what I mean about the appeal of the dishes?) Tastes and textures were well balanced. Next came a medallion of horseradish-crusted salmon of superb delicacy and lusciousness, accompanied (but not overwhelmed) by dilled cucumbers and mustard sauce. This was near perfect. And the fillet of beef was almost as good, with its magnificent Yukon potatoes and enriching tomato-corn relish and basil butter. From the cheese trolley I chose some excellent Époisses, with which, by special request, I had a sliced apple. And then it was my only departure from the set menu, for I finished with a blaze of gastronomic glory in the shape of a hot strawberry soufflé with strawberry sauce and strawberry sorbet. Wonderful.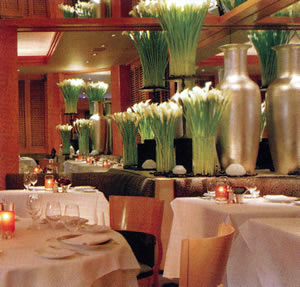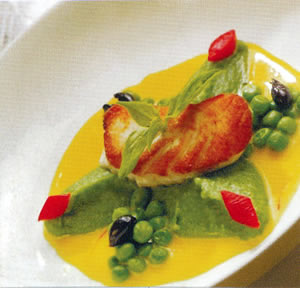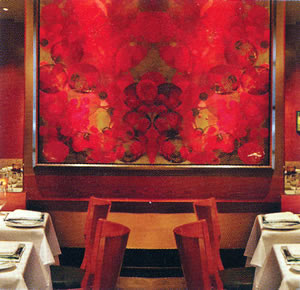 The wine list has 1,200 offerings. Prices start at $30 for several of the whites (including a white Bordeaux, Ch. Haut Riam, 2009) and go up to $9,000 for the 2008 Romanée-Conti. There are lots of wonderful clarets from the best vintages, among which I spied 1961 Haut Brion ($3,200), and these 1982s: Margaux ($2,800), Mouton-Rothschild ($4,000) and Latour ($4,500).
My own drinking was in the capable hands of sommelière Charity Anais. She did an admirable job. I particularly approved of her first choice, a supremely elegant Chassagne Montrachet of elegant structure and discreet fruit (Ramonet, 2009). The South African chenin blanc (Fable Wines, Western Cape, 2010) had the right clarity and freshness for the salmon, and the Californian syrah (Bedrock, Hudson Vineyard, Carneros, 2010) brought to the beef a lovely earthiness with its pepper and spice. There was also a good match with the soufflé, but my enthusiasm for the eating and the drinking at this stage overcame my responsibility to record the details of the wine, so I have no note of what went into my glass. But all my wines were highly enjoyable.
And so was my entire evening. Mr Danko's pleasure dome is one of the happiest restaurants in California. I defy you not to enjoy it.
---
ADDRESSES
RESTAURANT GARY DANKO
800 North Point (at Hyde Street), San Francisco, California 94109, U.S.A.
Telephone +1 415 749 2060
Fax +1 415 775 1805
Email: information@garydanko.com
www.garydanko.com
Dinner daily
3 courses $71
4 courses $89
5 courses $104