ITALY
VENICE
THE METROPOLE HOTEL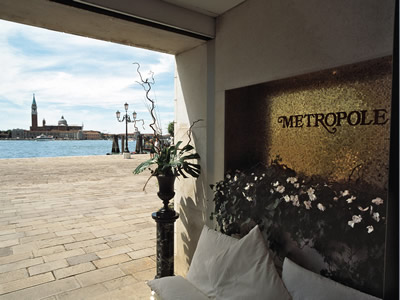 The Metropole in Venice is one of those hotels it is very easy to love. It is not only comfortable, well-located and blessed with a Michelin star twinkling over its restaurant: it also has character. Character is difficult to define, but when you encounter it you recognise it immediately. In a world in which too many hotels seem to strive for the same ghastly blandness, The Metropole stands out as a beacon of hope. The owner and General Manager, the charming and vivacious Gloria Beggiato (pictured, with your correspondent), runs her establishment with enormous panache. The result is that hers is the very best sort of luxury establishment.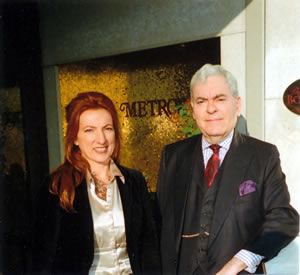 As soon as your bespoke brogues touch the floor of the entrance hall, you are surrounded by the gorgeous confection of crimson velvet, shimmering gold and sparkling crystal which is The Metropole's style. If I might be permitted a sweet comparison, it is like walking into a box of the finest dark chocolates (and I do love my chocolates). These sumptuous surroundings are entrancing. And there is more. There is the hotel's astonishing collection of artefacts. This is displayed in the illuminated cabinets which are in every nook and cranny of the property. Fans, visiting-card cases, candlesticks, evening bags, corkscrews, crucifixes, hairbrushes… there must be hundreds – no, thousands – of them. The Metropole, then, is no ordinary place.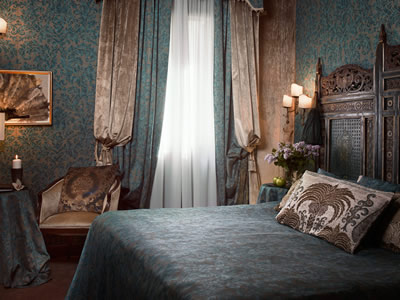 My suite on the first floor was far from ordinary, too. Number 137 (700€-990€ a night, bed and breakfast for two, according to season) was entered via a proper hallway. Much gold was in evidence, together with tones of brown and the gleam of highly polished mahogany. In the sitting room figured Venetian silk covered the walls and light was provided by table lamps and a gilt chandelier. An antique fan in a frame and easy chairs upholstered in gold velvet maintained the elegant theme. Within the fitted wardrobe was a private safe. A cd player enabled me to hear the strains of Elgar and Mozart from the discs which accompany me on my travels. I liked particularly the dishes of raspberries, blackberries and walnuts, which were replenished on each day of my visit.
The bedroom was reached through double sliding doors. Here was a second television, an antique chest of drawers and an extravagantly carved headboard in gilt wood over the bed (which had been made soothingly soft for me). The view from the window was of the hotel garden. Overhead spotlights lit the bathroom. Within this pink and beige chamber I found one wash basin, a corner bath with a shower over, a bidet and toiletries by Gilchrist & Soames.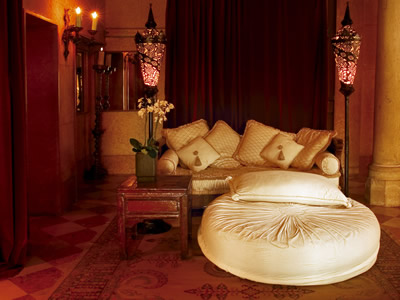 From this comfortable apartment I sallied forth to enjoy the delights of Venice. The Metropole has a privileged location on the Riva degli Schiavoni. From its front door the view is straight across the water to the monastery of San Giorgio Maggiore, and St Mark's Square is but a brief stroll to the right. Equally important for me is its close proximity to the church of San Zaccaria, which houses my favourite painting in Venice, the Sacra Conversazione by Giovanni Bellini. It is always a joy to be able to go to Mass and gaze at this masterpiece.
I wondered whether Sigmund Freud had done the same. He stayed at the hotel in the 1890s, only a few years after it had opened. It changed its name to The Metropole in 1939, and has been run since the 1970s by the Beggiato family. The original building on this site had a chapel, in which Antonio Vivaldi gave music lessons and, it is suggested, composed The Four Seasons. The great man's church is right next door. So The Metroplole – quite apart from the patronage of your correspondent – has some serious claims to fame.
Perhaps that is why people seem to enjoy working here. Certainly, every member of staff I encountered was full of charm and good humour. Of course, such courtesy is particularly important at breakfast time – which is one of the reasons I enjoyed so much the breaking of the fast at The Metropole. The Breakfast Room Manager, Andrea, looked after me particularly well. Installed at a corner table with a cushion for my back, I tucked into excellent comestibles. From the buffet I secured bacon, scrambled egg and tomatoes, slices of crusty bread with marmalade (from Messrs Wilkin & Son of Tiptree in Essex), cake, ham and fresh fruit. To my table the jolly waitresses brought pots of coffee, dishes of ice cubes and plates of tip-top mushrooms on toast. And, of course, each day I concluded my breakfast with a cappuccino.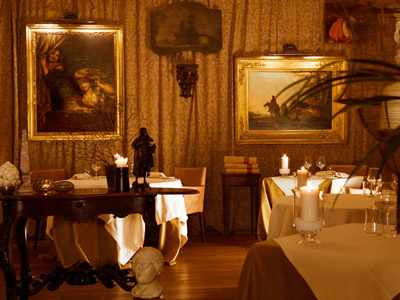 One further detail I must mention: the proper Kellogg's cornflakes. On a previous visit these were absent, and had to be secured specially for me by the Chef, Luca Venitti. Now they are standard fare on the buffet, and are an example of The Metropole's determination to maintain high standards.
I am not the only person to admire Chef Venitti. The aforementioned Michelin star is a tribute to a cuisine which takes the finest ingredients and presents them in sophisticated dishes. These are described as 'contemporary' or 'traditional'. The dining room is called the Restaurant Met. I liked its calm atmosphere, created by candles and soft lighting. The glassware is good (by Riedel), the napery is beige and the waiters wear black. The staff is young, efficient and friendly. I was looked after particularly well by 1st Maitre d' Matteo. Prices on the menu run from 100€ for 3 courses to 200€ for 8 courses.
It being the season of the divine white fungus, I chose dishes from the special truffle menu. My first course was simple, but beautifully realised: a soft boiled egg with taleggio fondue, morchia sauce and, of course, plenty of truffle. For the pasta it was tagliolini – the sort of pasta I like best for truffle – with butter and the albino beauty. Delicious. And my main course was just as good in its generous richness – fillet of Fassona beef, with foie gras, mashed potatoes and truffle. Indeed, the generosity of this dish defeated me, and so, instead of the apple strudel I had chosen, I was forced back onto the old favourite of the full – ice cream (flavoured with apple and coffee, and truly splendid).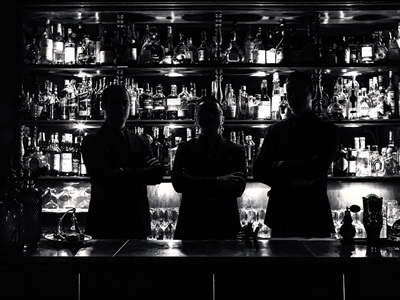 The wine list is impressive. Grape varieties are noted. 26 wines are available by the glass. The list's 565 offerings span the world, and range in price from 40€ for a white from the Emilia Romagna region to 1,800€ for 1999 Mouton Rothschild. Other grand clarets include 1998 Latour (1,200€) and 1998 Margaux (1,300€). Those who like super-Tuscans will note 2013 Tignanello (170€) and 2011 Masseto (750€). From California 2006 Opus One is 600€. The excellent Sommelier, Cesare Rosa – who used to work at Lucknam Park in Somerset [see separate article] – recommended two fine bottles. The 2009 Franciacorta (Brut, Bellavista – 100€) was full-bodied and yielded from its bubbles delightful notes of biscuit and toast, while the supremely elegant red from the Trentino Alto Adige region entranced my palate with that touch of earthiness which is so characteristic of the carmenere grape (Tenuta San Leonardo, 2010 – 110€). This was lovely drinking.
My post-prandial stroll to St Mark's Square was a pleasant one. After such a meal, and with the prospect of returning to rest my head in such a pleasing and welcoming hostelry, how could I not have been bathed in enchantment? Truly, The Metropole is a very easy hotel to love.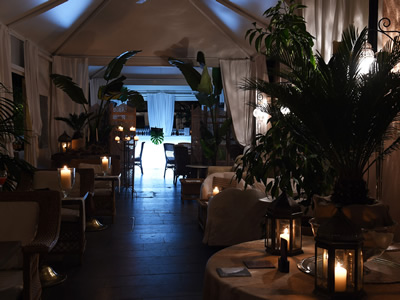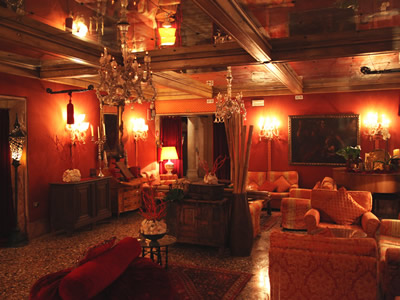 ---
ADDRESSES
THE METROPOLE HOTEL
Riva degli Schiavoni 4149, Castello 30122, Venice, Italy.
Telephone +39 041 520 5044
Fax +39 041 522 3679
Email: venice@hotelmetropole.com
www.hotelmetropole.com
Double rooms from 225€-420€, bed and breakfast, according to season
See the hotel website for the prices of rooms for specific dates and for special offers.