ENGLAND
LEICESTERSHIRE
NORTH KILWORTH
KILWORTH HOUSE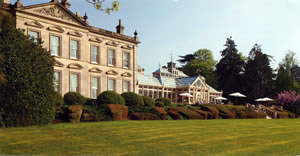 I am a Leicestershire boy, and it therefore pleases me in a particular way when I find an hotel in my home county which I can recommend to you, dear Reader, without hesitation. Kilworth House is such an establishment. It is not far from Leicester, but it is far enough to be very much 'in the country'. Moreover, its long, well-tended drive establishes at once for the new arrival that this is a place which can offer privacy and a sense of retreat from the busy world. As the Royce purred along to the grand Classical entrance, it occurred to wonder why I had not known about this handsome establishment in my youth. The answer is obvious: it opened as an hotel long after I had abandoned the knickerbockers and moved away from the Midlands.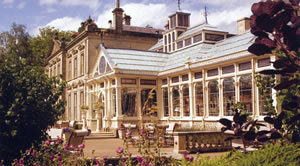 Indeed, Kilworth House received its first paying guests only in 2003 – after it had been the subject of a massive restoration over four years. It was built at the end of the 19th century by the architect A.E.Purdie for the High Sheriff of Leicestershire, John Entwisle. Mr Entwisle was a man of some means (his wealth derived from the cotton mills of Lancashire) and, clearly, he wanted the world to know it. His pile was meant to impress. And it still does. Now it stands in 38 acres of parkland and dominates them with a self-confident Classicism. Richard and Celia Snowdon bought the estate in 1999 and set about the work of turning it into a fine hotel. As I walked into the entrance hall, I was immediately aware of the fine quality of the workmanship all around me. The well-furnished public rooms are, indeed, the glory of Kilworth House. I enjoyed particularly their noble proportions and the abundance of their plump sofas. It is easy to understand why this place is so popular for weddings and for conferences of the better sort.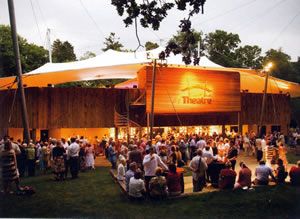 The hotel also possesses a feature which I had not encountered at a lodging house before: a large professional theatre. This is hidden away in the woods, and – such was my disinclination to leave the pampered environment of the hotel proper – I was persuaded to visit it only by the promise of a ride in a golf buggy. It was certainly interesting to be able to stand upon the stage from which various famous persons (such as Mr Ken Dodd) have entertained large audiences. Many of the performances, I was told, are of musicals. The operettas of Gilbert and Sullivan would look a treat there.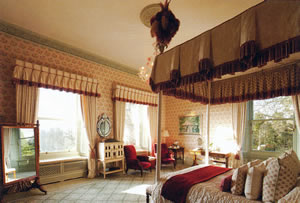 My billet was in the modern extension (built in a discreet Georgian style), which houses most of the 44 rooms. But I would urge you to spend a few more pennies and have one of the very spacious 'luxury rooms' on the first floor of the old house. They are named after playwrights. At £275 for the Oscar Wilde room and £300 for the Marlowe room (pictured), they represent real value for money, and most of them have lovely views over the grounds. I looked into several of these apartments and was much taken with them. Still, room 2010 – designated a 'garden room' and therefore £200 a night, bed and breakfast for two – although slightly standard in feel and modest in size, was certainly both comfortable and well-equipped, with a safe, a dvd player, tea-making equipment and an iron and an ironing board. (Perhaps I am becoming too Americanized, but now I really do like to find these last two items in my hotel rooms.)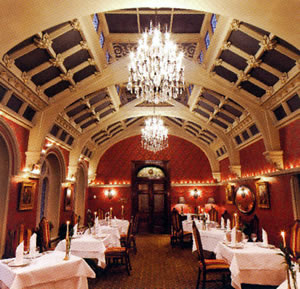 A ceiling cornice set the tone for the traditional décor: pale gold walls, a green carpet, gilt wall-lights and a gilt chandelier. The view was over the inner courtyard, whence drifted in the soothing sound of water trickling down the fountain. In the white-tiled bathroom (brightly lit by spotlights) I found one wash basin, a tub of decent size, a loo and toiletries by Clarins.
Kilworth House has two dining rooms. The less formal is the Orangery, a splendid reconstruction of the original, which has views over the terrace to lawns. I liked its wicker chairs and good white napery, and was even well-disposed towards its canned music, for it was by Tchaikovsky. Here I broke my morning fast with fine smoked haddock and sautéed mushrooms (brought to me by a most friendly waitress, a local lady) and the fruit and corn flakes I secured from the buffet. At lunchtime the fare is similarly straightforward. M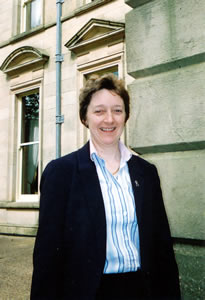 y three courses of grilled mackerel (with beetroot, watercress and orange salad), Guinness steak and kidney pie and citrus possit (with blueberries and banana) came to £27∙45. Easily the star of the trio was the possit. To consume this I retired to the black plush of one of the sitting rooms (for the sun was strong and the Organgery was becoming rather hot), and tucked into the creamy indulgence with relish.
For dinner I went to the Wordsworth Restaurant, a chamber of warm, sturdy Victoria colours, into which Executive Chef Carl Dovey sends some very good dishes. Here my waiter, Jarred – smart in his dark waistcoat – looked after me with the sort of solicitous attention I appreciate. (Indeed, I found every member of staff I encountered eager and efficient – a tribute to the charming General Manager, Elizabeth Payne, pictured.) Again the napery was white and again the canned music was Classical. Schott glasses, salted and unsalted butter and a silver candlestick with a red candle stood on my table.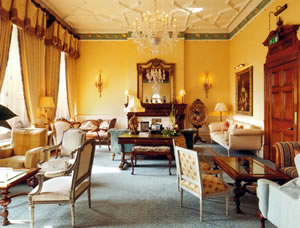 There was much to tempt me on the menu, so I selected five courses (£69∙50). The opening dish – pan-fried king scallops with citrus-infused jelly and cauliflower beignets – was successful in both conception and execution, and made a delicate start to my meal. Stronger tastes came with a trio of seared livers with a trio of sautéed onions. This was a happy conceit. I had never before had calf, duck and chicken livers on the same plate. But it worked very well. (The raising of its status to a quartet, with a slice of fried foie gras, would make it spectacularly good.) My main course was splendid: both the rack and the shoulder of lamb were tender and full of flavour – although I wished, as I so often do wish in so many places, that the bones in the rack had been removed. I ended with 'a taste of apple'. A lot of work had gone into this – with the apple mousse, apple jelly &c. – but, for my palate, it was a little too complicated for its own good.
The wine list, which is used for both restaurants, omits to give vintages for most of its 82 bottles and 9 halves, which is a pity. (11 wines are offered by the glass.) Prices range from £19∙50 for a Chilean merlot (Ladera Verde) to £135 for the 2002 Dom Pérignon champagne. I was happy to see two examples of dry German riesling – a wine which is too seldom drunk in Britain. One of the cheapest wines, an Australian shiraz, proved to be peppery, fruit-driven and very accessible (CooRong Estate, 2011 - £20).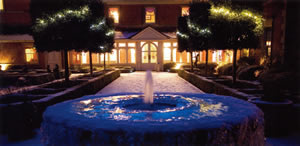 I left in the Silver Cloud a contented man. A handsome property has been meticulously restored and is now bringing a high standard of hospitality to its guests. In Kilworth House my home county of Leicestershire has a country house hotel of which to be proud.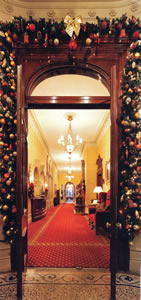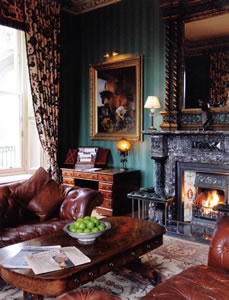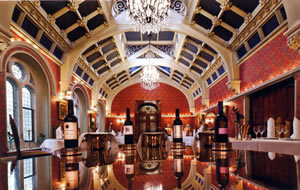 ---
ADDRESSES
KILWORTH HOUSE
Lutterworth Road, North Kilworth, Leicestershire LE17 6JE, England.
Telephone +44 (0)1858 88 00 58
Fax +44 (0)1858 88 00 349
Email: info@kilworthhouse.co.uk
www.kilworthhouse.co.uk
Double rooms from £200, including breakfast
See hotel website for special offers