ITALY
PUGLIA
LECCE
RISORGIMENTO RESORT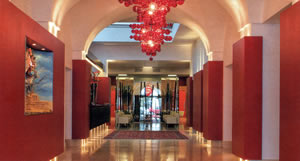 Lecce is one of the most beautiful cities in Italy. That, of course, means that it is one of the most beautiful cities in Europe. Its cathedral square alone makes it worth travelling across the world to see. And its basilica of Santa Croce affirms that Barocca Leccese is a style of universal importance – particularly for those of us who like our architectural decoration to be unrestrained. Lecce is in Puglia, what we foreigners often call the 'heel' of Italy. It therefore attracts fewer British and American travellers than some other Italian cities. This is a pity, because its old centre is extensive and remarkably intact. As I bumped around its narrow streets on the tourist 'train' – I have a great fondness for these bright and noisy contraptions – I could see that Lecce has many attractive gems to offer its guests. One of them is its best hotel, a place of comfort, good taste and remarkable friendliness – the Risorgimento Resort.
Why is it called a resort? I am ashamed to say that I never did find out. Perhaps it is because it has a rather swish spa, called 'Salus Per Aquam'.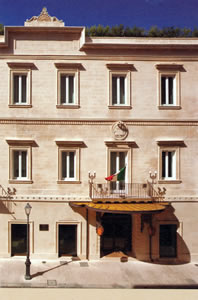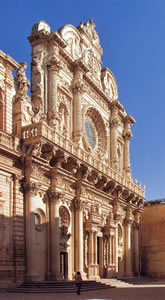 In fact, this handsome building has been an hotel since 1880, and re-opened in 2007 after a massive renovation of its 47 bedrooms and public areas. Its location is ideal: very close to Sant 'Oronzo Square and therefore only a five minute walk to the Duomo and the cathedral square. (It is also perfect for those of us who like the Old Mass, for the exquisite Baroque church of Santa Chiara is only 50 yards from the front door and offers a sung Missa Tridentina at 11.00 a.m. every Sunday.)
I have already made reference to the friendliness I found at the hotel. The General Manager, Giuseppe Mariano (pictured), must be doing a remarkable job, because he presides over a staff which is exceptionally good in all departments. From the front desk to the restaurant to the housekeeping, everywhere I encountered folk who were genuinely keen to do their very best. Let me list a few of the results of their endeavours. My bed was made beautifully soft for me, special hair conditioner was found for the bathroom, the armchairs in my room – elegant in the modern fashion, but not good for my ailing back – were changed and cushions brought, a cd player was provided for me, extra coat hangers were brought, the canned music in the restaurant was changed from jazz to Classical, cardboard boxes were found for some presents I had bought for friends… I could go on, but I hope you will now understand my high regard for the staff. If you will permit me to resort to the old cliché: nothing was too much trouble.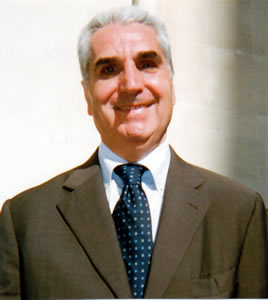 My room was on the second floor. It was an 'Executive Double' and therefore 390€ a night, bed and breakfast for two (although you should check the hotel website for the rate on specific dates). Its muted tones of green and brown and the excellent lighting from numerous controllable spotlights created a restful and pleasing environment. A fitted writing table was useful for making my notes, and two French windows with balconies overlooking the inner courtyard provided plenty of natural light. This bedroom measured about 15 feet by 12 feet. Its sense of spaciousness was helped by the clever use of sliding doors to the dressing room and to the bathroom. In the latter I found one wash basin, a loo, a bidet, a commodious shower and a large bath tub. This was a comfortable billet.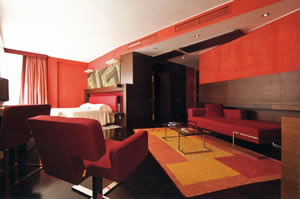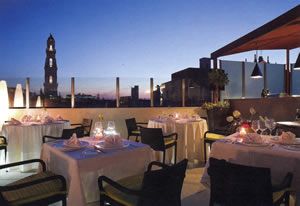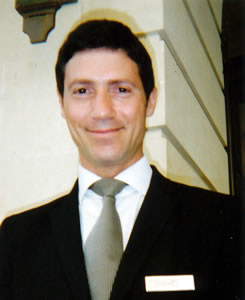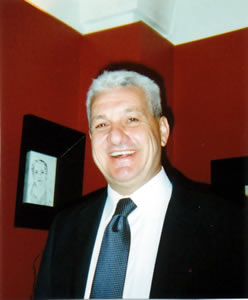 The Risorgimento has a wonderful terrace, with views over the roofs of the old town to the majestic tower of the cathedral. But my visit was just before the restaurant transferred its service upstairs for the season, so I ate in the ground floor dining rooms. This was no hardship, particularly as I was looked after so well by the maitre d' Marco Greco (pictured) and the Restaurant Manager Giovanni Maschio (pictured), two gentlemen who know a great deal about the art of service. I dined in both the Restaurant Le Quattro Spezierie and in the less formal Bistrot Vecchia. (You should allow 40-60€ for four courses.) In both I enjoyed the carefully cooked and presented food of Chef Donato Episcopo (pictured, next to a representation of the city's patron, Saint Oronzo).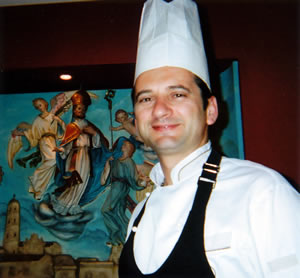 The Restaurant waiters – like the excellent Stefano – dressed in smart back suits and lifted silver domes under the vaulted ceiling. It is a good environment. From my dinners I liked particularly potato gnocchi with stracciatella, walnuts, cherry tomato purée and basil-scented oil, hand-rolled maccheroncini with artichokes and strips of rabbit, quite brilliant beef braised in Negroamaro wine – soft, succulent and full of flavour, and served (at my request) with splendid roast potatoes, fresh peas and sautéed onions – and a most satisfying vanilla parfait with orange sauce. In the Bistrot – a lovely room with an ancient stone wall – my highlights were a Salento-style potato salad with green beans, cucumber, capers, black olives and tuna – a simple dish made special by the quality of its ingredients – and a really tasty fillet of horse. No, I am not accustomed to eating horse, either. But this was so good – like an extra rich piece of beef – that I think I am a convert.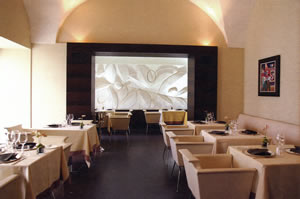 The wine list has 186 offerings, most of them Italian. There is a handful of French and Spanish bottles and, of course, there are champagnes. Prices are friendly and range from 15€ for a local rosé to 315€ for a couple of Mr Gaja's famous reds from Piedmont. Bottles to catch my eye were: Krug Grande Cuvée (180€), 2003 Solaia (175€), 2004 Tignanello (65€) and 2007 Sassicaia (162€). Among the wines to be poured into the Luigi Bormioli glasses for me, Mr Negro, fine fellow, recommended one of the most highly regarded of the red Puglian wines, which provided such an astonishing explosion of really ripe black and red fruit that I thought for a moment that I was drinking port (Negroamaro, Gratticciaia, Vallone, 2008 - 60€).
My breakfasts were had in the Restaurant. There I obtained from the buffet bowls of pineapple and melon and plates of bread with home-made quince jam. And to my table were brought pots of coffee, dishes of ice, glasses of freshly squeezed orange juice and specially cooked onion omelettes. Thus did I start my days well.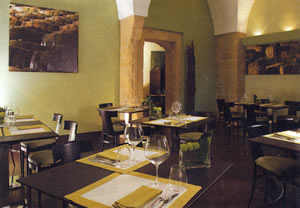 I must return to Lecce. Its beauty is too profound to be exhausted in one visit. And I must return to the Risorgimento Resort. For its comfort, its location and, above all, the friendliness of its staff, make it an hotel of the very best sort.
---