ITALY
PARMA
RISTORANTE LA GREPPIA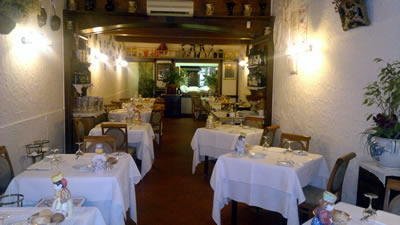 Close to the historical centre of the beautiful city of Parma, south of Milan, is a restaurant with a talented chef, a female kitchen team, an impressive cellar and an atmosphere of calm contentment. From the outside, it looks quite ordinary, but inside is a dining room which brings considerable pleasure to its guests. There is an element of homely rusticity to the décor of La Greppia: the long rectangular room has a beamed ceiling and tea cosies hang on the white walls. But the food of Chef Paola Cola (pictured) is anything but unsophisticated. All the pastas and puddings are made on-site, and they are of very high quality – indeed, they alone would make any visit to La Greppia memorable. But I liked the rest of my meal, too.
Settled in a supportive chair, with good glasses (by Da Vinci) gleaming on the white tablecloth before me, I was in the mood for a good dinner. There was canned music, true, but it was of the restful and relaxing sort, so it did not disturb me. The service from Viktor, the waiter in a black apron, was expert and courteous. And Viktor also performed an aesthetic function, for – when he stood under the spotlight at the far end of the room – he looked for all the world like an Expressionist painting, so dramatic was the composition.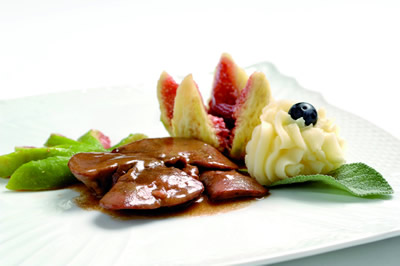 My first course was described as 'pears poached in red wine with Parmesan spuma'. I expected it to be topped with foam, but the 'spuma' turned out to have the consistency of ice cream. This rich and well-balanced variation on a traditional theme was a delight. And so was the generous portion of tagliolini which came next, with tasty tuna and lovely tomatoes. My main course was beef fillet, from a local cow, with a sauce of cream and green peppers – a really good piece of meat, into which I tucked with enthusiasm.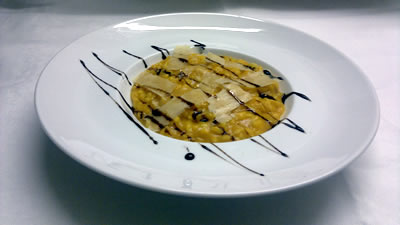 And then came the sweet trolley, and I was taken aback by the sheer quality of its contents – everything was so light and so delicious, and the accompanying balsamic vinegar ice cream (the first time, I think, I had tasted balsamic vinegar ice cream) was as delicious as it was unusual. (Expect to pay around 60€ for four courses.)
The wine list is large and full of interest. I did not have the opportunity the count the offerings, but my impression was of a number above 400. The prices are friendly and run from 15€ for various local bottles to 850€ for the 1995 vintage of Mouton Rothschild. The following bottles caught my eye: 1998 Solaia (320€, magnum), 1997 Sassicaia (150€), 1998 Tignanello (170€, magnum), 1990 Barbaresco 'Costa Russi' Gaja (420€), 2005 Bâtard Montrachet Leflaive (300€) and 1999 Dom Pérignon (190€). I quaffed a superb local red, made from the sangiovese grape, full of ripe damsons and raspberries and magisterial in its structure – a real snip at only 30€ (Pertinello, 2011). This was lovely drinking.
And my whole evening at La Greppia was lovely – for which I thank Chef Cola, waiter Viktor and the army of ladies in the kitchen. If you go to Parma, seek out the Ristorante La Greppia. You will not be disappointed.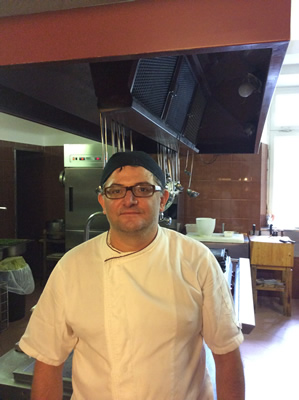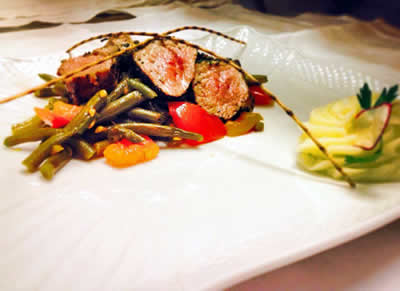 ---
ADDRESSES
RISTORANTE LA GREPPIA
Strada Giuseppe Garibaldi 39, 43121 Parma, Italy.
Telephone +39 0521 233 686
Email: lagreppiaristorante@gmail.com
www.lagreppiaparma.com
Open for dinner Wednesday – Sunday