ITALY
ROME
RISTORANTE PIPERO ROMA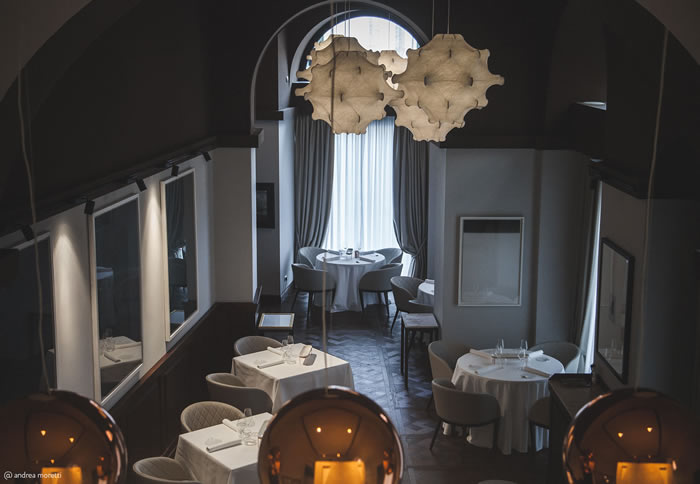 The Ristorante Pipero is a haven of discreet sophistication in the heart of Rome. Its eponymous owner is the affable Alessandro Pipero – seen in the picture between the Chef, Luciano Monosilio, and the Maitre d', Achille Sardiello – who clearly knows what it takes to run a fine restaurant. His establishment on the corso Vittorio Emanuele has a Michelin star. Such recognition is thoroughly deserved. Complex dishes which appeal both to the eye and to the palate are served with smooth efficiency in an atmosphere of quiet dignity and calm.
My taxi having deposited me outside, I rang the bell to gain admittance. At once the rush and bustle of Rome's streets disappeared, and I was in a high, vaulted room with spotlights shining down upon the white tablecloths of the widely spaced tables. My feet stood upon a beautiful wooden floor. On the walls were works of contemporary art. One of the smart members of staff – black suits are the order of the regiment – showed me to an armchair in grey leather at my table. (The pleasant and highly proper service continued throughout the evening – napkins were replaced when guests left their places for a moment – as I was looked after by wine waiter Marco Lanzilotti and by waiter Riccardo Robbio.)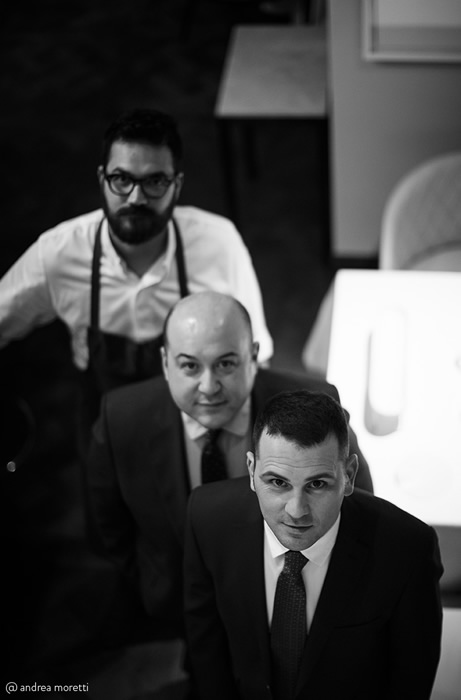 The Chef likes unusual combinations of ingredients and tastes. Such experimentation can, of course, be problematic. But Signor Monosilio is, clearly, blessed with a palate of great refinement. I found his cuisine beautifully conceived and expertly executed.
I began my dinner with a delightful confection: egg, potatoes, tea and hazelnuts. (Sometimes, I was told, truffle was substituted for the tea, which must make the dish truly ravishing.) This was a plate of lusciousness, with the nuts providing a happy contrast in texture. Next came lovely pork ravioli, with mushrooms and ham. My main course of lamb, with anchovy sauce and raspberry, was truly delicious – the succulent, tender meat set off exquisitely by its companions. More raspberries came with the cheese, which included Parmesan and Pecorino of high quality. Finally, I tucked into rice pudding with passion fruit. Delicious. (Allow 120€+ for five courses.)
The wine list is substantial. I judged it at 500+ offerings. Italy and France dominate, but the rest of the world makes an appearance – and there is an interesting section of German wines. Prices run from 20€ for a bottle of prosecco (Zonin) to 4,000€ for the 2004 vintage of Pétrus. My favourite Italian bubbly – Anna Maria Clementi franciacorta, Ca' del Bosco – is 140€ (2007). Other bottles to catch my eye were: Krug Grande Cuvée (250€), 2005 Mouton Rothschild (1,600€), 2012 Solaia (250€), 2005 Sassicaia (400€), 1999 Masseto (1,200€) and 2000 Tignanello (160€).
Those of taste and discernment will enjoy a visit to the Ristorante Pipero. I certainly did.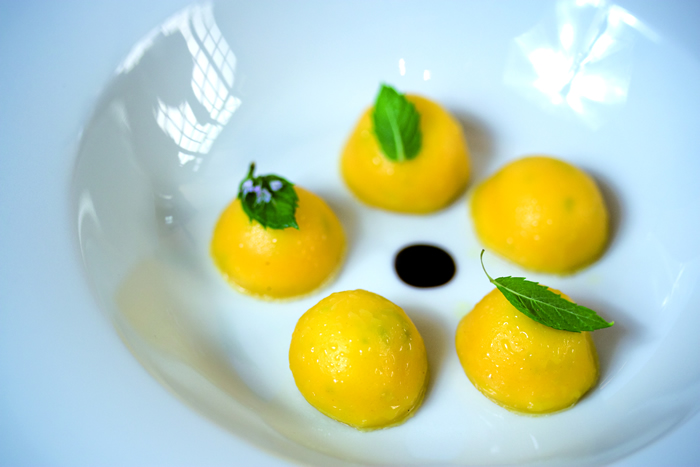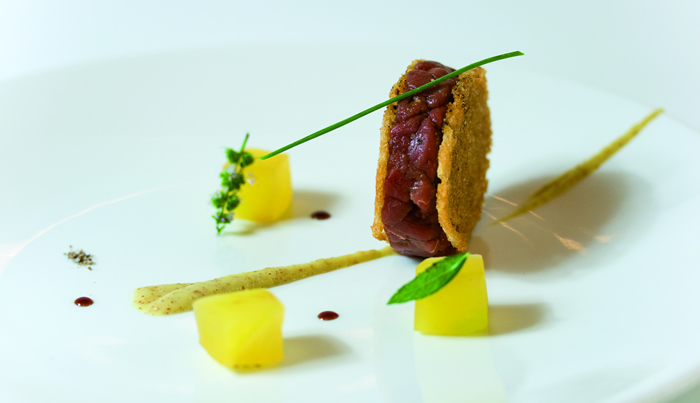 ---
ADDRESSES
RISTORANTE PIPERO ROMA
Corso Vittorio Emanuele II 250, 00186 Rome, Italy.
Telephone +39 06 6813 9022
Email: info@piperoroma.it
www.piperoroma.it
Open for lunch and dinner
Closed: Sunday