Italy
MILAN
RISTORANTE SADLER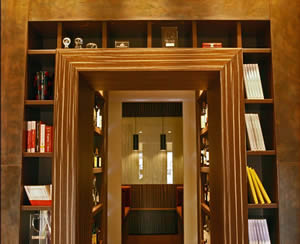 The Milanese are a proud people. Truth to tell, they have a great deal to be proud about. Milan's vast Gothic cathedral is an architectural wonder of Europe; its opera house, La Scala, is rightly regarded as among the most important in the world; on the wall of one of its convents is arguably mankind's greatest artistic achievement, The Last Supper; and its designers and their shops are revered by everyone, everywhere, who has an interest in fashion. In Milan everyone cares about beauty, style and good taste. It is no surprise, then, that the city houses a chef of remarkable brilliance. What is startling is that he has an English name.
Let me stress at once, however, that Claudio Sadler is not an Englishman. But one of his ancestors was, so I shall be quite brazen in claiming for my homeland at least a tiny part of the credit for producing this admirable and talented gentleman. No, Signor Sadler is very much an Italian, and he is keen to stress his respect for the Italian culinary tradition, even if he is also determined to introduce into its execution a certain element of lightness.
I first met him at his previous premises – which, while elegant (what, after all, in Milan, is not elegant?), were small and rather oddly located on the ground floor of a block of flats. He already had two Michelin stars, and the food I ate from his kitchen demonstrated beyond peradventure that he thoroughly deserved them. Then he told me that he was moving, and Milan had to survive for a time without his gastronomic input. But now the move has been completed. I can report that it has been a triumphant success.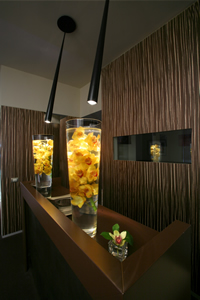 Milan has an area of canals. It is popular and attractive, and has something of the feel of Amsterdam, rather than Venice. It is some way out of the centre, so you will need a taxi. Mine was driven by a pleasant young fellow, whose reticence was transformed into an operatic aria of rage when another car knocked his wing mirror. Still, I arrived quite safely, and found that, standing on the pavement in a street next to a canal, I was looking through plate glass windows straight into the kitchen of Mr Sadler's eponymous restaurant. Whether such exposure is good for the chefs, I do not know, but it must provide an enormous amount of interest for the passers-by.
Inside, the dining rooms are chambers of modest size, dressed – as are the waiters – in shades of brown. On the walls are colourful abstract paintings. Spotlights shine down onto striped brown tablecloths. I sat down on a leather armchair, adjusted the cushion which had been brought for me, and felt that I was in an environment both comfortable and sophisticated. I was pleased to note that the glassware was of fine quality (by Spiegelau) and to observe that the napkins of diners who left their places for a moment were replaced. I also liked two features of the menu which were new to me: first, the year in which each dish was introduced was given; and, second, the names of the staff in both the kitchen and in the dining rooms were listed. Such recognition is something of which I entirely approve, for the contribution of these good folk to a great restaurant is too seldom acknowledged.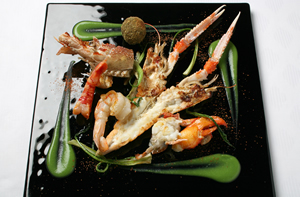 I think I could have chosen almost everything which was being offered by the kitchen, for the dishes described on the card before me were full of such attractive combinations that I was immediately eager to start my eating. I began with a dish which fully vindicated my enthusiasm. It was magnificent. Warm goose foie gras with grape juice and bitter chocolate sauce, glazed banana and strawberries, was an object lesson in the art of balance and precision. Each element was there for a purpose, and the whole was very much more than the sum of its parts. This was luscious and delicious. Next came the joy of textures, in a risotto with crunchy asparagus, parmesan croutons and veal sweetbreads - beautifully executed. Then, in this show of stars, it was the undisputed top of the bill. 'Loin of beef from Prussia' might have sounded slightly ordinary, but it was anything but. Signor Sadler explained to me that this beef had been produced using the methods developed by the farmers of the famous Kobe beef of Japan. And here were the tastes and the tenderness we long for in beef: rich, complex and flattering delights for the palate. Eating this meat was a sensuous experience of the highest order. I returned to earth gently with a zuccotto of strawberries, with soft cream of almonds, pistaccio ice cream and rhubarb jam. (These four courses cost 120 euros.)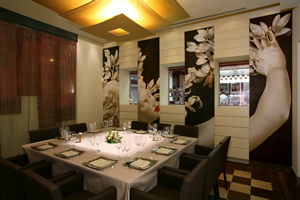 Alberto Piras is the bright and charming young sommelier, born in Milan of parents from Sardinia. He brought to me the two volumes which detail the 300 white and 500 red wines in his cellar. Prices begin at 22 euros for a Lombardian red, and there are many bottles in the 40-80 euros range. For an establishment of this quality, with two Michelin stars, the prices are keen. Of the Italians, the following caught my eye: 1997 Biondi Santi Brunello di Montalcino Riserva (600 euros), 1998 Ornellaia (400 euros), 1999 Sassicaia (220 euros) and 2000 Luce (145 euros). From France there are lots of lovely clarets – like 1983 Giscours (180 euros) – and red burgundies – like 1999 Bonnes Mares, de Vogüé (420 euros).
For my own drinking, Signor Piras recommended a big, fat, vanilla-laden chardonnay from Piedmont (Monteriolo, Coppo, 2004 – 50 euros) – exactly what I wanted to stand up to my foie gras (being one of the few persons in the world who likes dry white wine with my fattened goose liver), and a remarkable merlot from Friuli, near Venice. I was so astonished by this that I omitted to record its details. But I do recall that it was just like a decent red burgundy, perhaps a Morey-St-Denis, with a distinctive nose of strawberries – just the thing to fool the cleverest palate in a blind tasting. Ask Alberto to share the secret with you.
As my taxi sped through the smart and elegant streets, carrying me back to the hotel, I was grateful for a thoroughly enjoyable evening. The Milanese have every cause to be proud of the eatery with the English name – the Ristorante Sadler.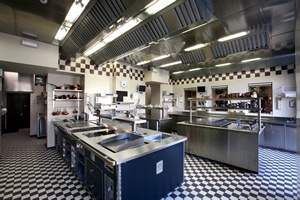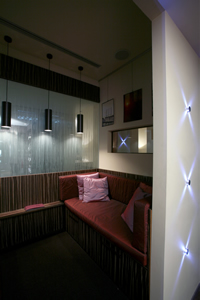 ---
ADDRESSES
RISTORANTE SADLER
Via Ascanio Sforza 77, 20141 Milan, Italy.
Telephone +39 02 5810 4451
Fax +39 02 5811 2343
Email: sadler@sadler.it
www.sadler.it
Open Monday to Saturday, for dinner only.