Germany
BERLIN
SEASONS RESTAURANT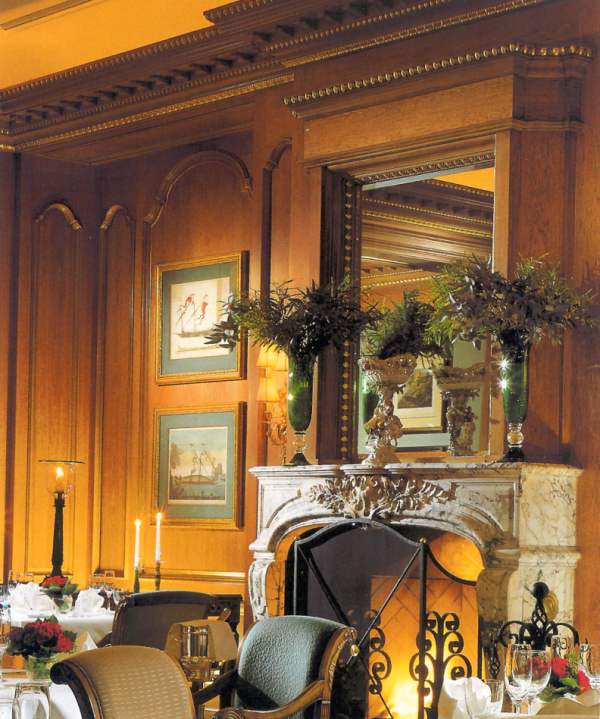 Astonishment is not my usual reaction to a restaurant. But Seasons in Berlin nearly had me falling off my seat, such was the shock it delivered. For nothing had prepared me for the brilliance of its food.
Usually, the guides will light the way – with varying degrees of reliability – towards the better dining rooms in any given area. And the Michelin stars will twinkle over the best of the bunch. Yet no such accolades have been awarded to Seasons. I therefore arrived in a state of blissful ignorance. Everything, I knew, would be decent and seemly, for this was a Four Seasons hotel – and a Four Seasons hotel is always luxurious and always well run.
So, as I sat back at my table in a comfortable armchair, it was no surprise to be able to admire my surroundings. Although the hotel exterior is modern and unappealing, its interior is wonderfully inviting – in the traditional manner. And the dining room, in particular, shows what can be achieved – even nowadays – when expense is not spared. If you were to cross the drawing room of an English country house with the grand salon of a French chateau, this is the sort of lofty chamber which might result. With its high ceiling, its marble fireplace, its panelling, its cornices, its bronzes and its crystal chandeliers, this was a room in which I felt comfortable. (My only improvement would be to kill the canned music, although it is of the classical sort and therefore inoffensive.)
Riedel glassware (from the Vinum range) suggested that real care was being taken over the important details – as did the replacement of my napkin with a clean one when I left the table for a moment. I noted that Christof Keller, the hotel's assistant Food and Beverage Manager, supervised the waiters (in their black shirts) with quiet efficiency. He was wearing a dark three-piece suit. Any chap who wears a waistcoat must be a good fellow in my book, and Mr Keller certainly ensured that the service I received was attentive, efficient and friendly.
And the help I received from the sommelier was good, too. Sven Schröpfer has about 350 wines on his list. Top names from around the world, like Italy's Sassicaia (1982 - 495 euros), are present and correct. France is particularly strong. Burgundy is well represented, with DRC Richebourg (775 euros) and La Tâche (965 euros) – both from the fine 1988 vintage – as is Bordeaux, with fine bottles like 1982 Pavie (225 euros), 1988 Haut Brion (385 euros) and 1989 Mouton Rothschild (665 euros). Mr Schröpfer recommended a most enjoyable German white, from the Rheingau – well-structured, with a whiff of petrol floating above its ripe melon and honey (Hochheimer Hölle, Riesling Spätlese Trocken, Franz Künstler, 2001). My claret (Clos du Marquis, the 2nd wine of Leoville-Las-Cases, 1996 – 120 euros) was a happy blend of chocolate, perfume and black cherries. It certainly needed its decanting, and will probably peak in three or four years.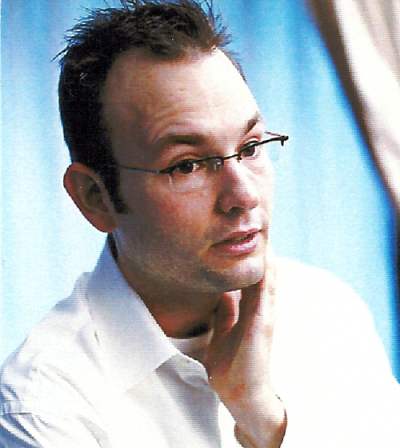 Finally, we come to the star of the show: an American who cooks French food in the capital of Germany. Drew Deckman was born in Washington D.C., trained in France (including a time with Paul Bocuse in Lyon) and arrived here in 2002. From his menu I could happily have chosen anything, for there is no flirting with fusion or silly fads. Each dish reads straightforwardly on the page and each sounds very tempting. Even before my first course had arrived, I was impressed.
When it did, I was bowled over. I scored each of my four dishes as VG + +. I would normally expect such marks and such consistency only at the level of two Michelin stars. Yet this scoring was fully deserved, for the conception, execution and presentation of each course were well nigh faultless. Summer vegetables with langoustines and herb vinaigrette came on a square glass plate, looked ravishing and was full of super textures and tastes. Then came the soft, delicate flavours of tortelli with chanterelles and baby leeks. Next, saddle of maibock (male venison) with almond-lemon gnocchi and cauliflower served in the manner of couscous. Tender, tasty meat, well-partnered by its companions. And finally, a delicious millefeuille of wild strawberries with white chocolate panna cotta and blackberry and cider essence. 95 euros for food of such high quality I counted a snip. (A 3-course set menu is 59 euros and a 6-course tasting menu is 99 euros.)
I left Seasons a happy man – surprised by gastronomic joy. This restaurant and its chef deserve to be sought out by all those who care about the pleasures of the table.
---
ADDRESSES
SEASONS
Four Seasons Hotel, Charlottenstrasse 49, 10117 Berlin, Germany.
Telephone +49 30 20 33 63 63
Fax +49 30 20 33 61 19
Email: BER.seasons@fourseasons.com
www.fourseasons.com
Open daily for lunch and dinner