ITALY
LECCE, PUGLIA
HOTEL PRESIDENT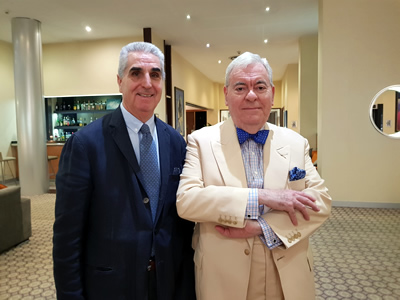 The President is a good four-star hotel, housed in a modern building not far from the historical centre of Lecce. It is – deservedly – popular with the groups who travel from far and wide to visit this beautiful city in Puglia. The hotel's bedrooms are large and its public areas are spacious. Members of staff are helpful and friendly and the food of the Executive Chef, Cosimo Simmini, is enjoyable. Moreover, the President has a splendid General Manager, Giuseppe Mariano – pictured, with your correspondent. Mr Mariano also manages the five-star Risorgimento Resort (see separate article).
My room was on the top (6th) floor, and was part of the Presidential Suite. I liked the fact that its air conditioning was controllable. Through a proper hallway (with fitted wardrobes), was a rectangular bed/sitting room with white walls and a pink carpet. It accommodated quite easily a sofa and two armchairs, as well as a writing desk. Within the bathroom – decorated with more pink, this time in the marble on the walls – was one wash basin, a bath tub, a loo and a bidet. From this comfortable apartment I was able to venture forth – via a taxi, for the distance involved, while nothing for the younger guests I saw about the lobby, was a little too much for my elderly pins – to marvel at one of the finest Baroque towns in southern Italy.
Eating at The President is done in the Myosotis Restaurant. In this large, bright, pillared dining room on the ground floor, I found Tiziano. This fine gentleman and waiter repeatedly went above and beyond the call of duty to ensure than my visits to his domain, whether for breakfast or for dinner, were times of real pleasure. In the mornings, the buffet offered good croissants, corn flakes, ham, cheese and tomato, and to my table were brought from the kitchen pots of coffee, bowls of ice cubes, fried eggs, plates of pineapple and kiwi, delicious omelettes (soft and fluffy) and, of course, my concluding cappuccini.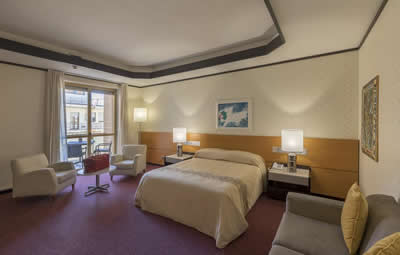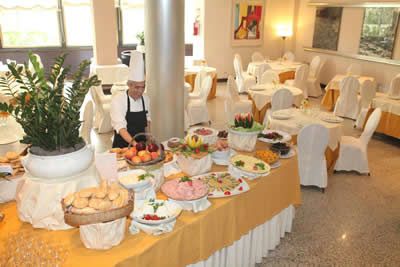 In the evenings, Chef Simmini offers a daily three-course dinner for 25€. From these menus I enjoyed particularly the tagliolini with beef sauce, the spinach and ricotta ravioli, the beef stew with a red wine sauce and the chocolate cake. The wine list is very short and its prices run from just 18€ to 40€. I was much impressed by a smooth and elegant red, full of ripe black fruit, for only 30€ (Salice Salentino Riserva, Leone de Castris, 2015). Swirling this about in the elegant C & S glass, I could easily have imagined this to be a wine for 100€.
Such good value typifies The President. If you are looking for a welcoming and affordable base for your exploration of Lecce and the surrounding area, I commend to you this well-run hotel.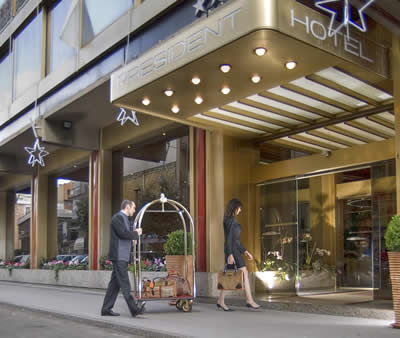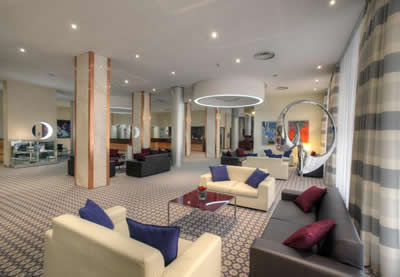 ---